Welcome
Effie Galletly shows images of her work online, highlighting those pieces inspired by the landscapes and structures of the Western Islands and Western Highlands of Scotland.
"The Hebridean Islands strike a powerful chord with me and set in motion ideas that I feel compelled to express."
From a short distance, the work looks like painting. The method of making is entirely like that of a traditional quilt. Over the last decade Effie has produced a substantial body of work focused on Scottish landscape.

"As a painter would create tone, texture, blend colours with the use of a brush, Effie has cleverly accomplished the same with her use of materials." Eilidh Whiteford in The Hebridean


A number of the works in the
galleries
are now in private collections. For those which have not already been purchased there is now a special
gallery
where what is available can be viewed.
Effie has done talks and workshops as well as exhibitions in many parts of Britain. All upcoming talks, exhibitions and workshops are listed on the
events
page and information about past events can be found in the
archive
. For more information about these events see the
About Effie
page or
get in touch
.
Island Workshops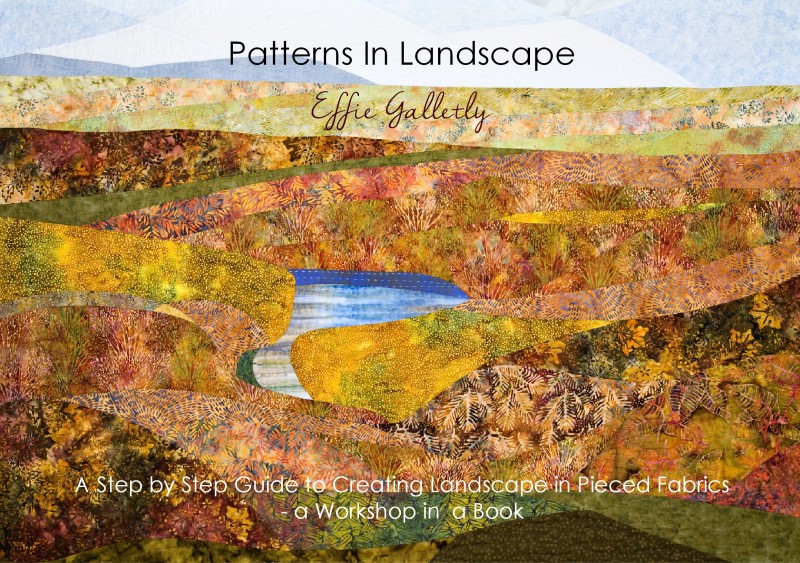 The Island Workshops for June 2013 were a great success. Students came from all over Scotland and England to enjoy the pleasures that the Outer Isles have to offer, as well as take time to study landscape and learn new skills in three day landscape workshops.
For details of future workshops on Lewis, join the Mailing List (top right hand corner) and you will be one of the first to know.